Labels
Family
(64)
Eating Out
(60)
Yok Ngomong..
(46)
Rania
(39)
Vacation
(31)
Interior
(29)
Cuti-cuti fund
(19)
Timah 7 - Emas 25 - Melana
(18)
Friends
(15)
Europe
(13)
Random
(11)
London
(9)
England
(8)
UK
(6)
Exterior
(5)
Indonesia
(5)
Money
(5)
Jakarta
(4)
Love
(3)
Paris
(3)
JB
(2)
Berjaya Hills
(1)
Brunei
(1)
Bukit Tinggi
(1)
Eiffel Tower
(1)
Hotel
(1)
Kota Damansara
(1)
Liverpool
(1)
Makkah
(1)
Manchester
(1)
Melaka
(1)
Monmartre
(1)
Trafalgar Square
(1)
Water Chalet Avillion PD
(1)

Saturday, February 16, 2013
Sunday, February 10, 2013
Previous Post:
Paris: Monmartre + Rue de Steinkerque + Square Louise Michel
After our trip to Monmartre, we took metro from ANVERS station, changed lines and headed toward the BIR-HAKEIM station. Everyone would want to come here for their first visit to Paris. I have a different perspective of Paris after the visit. It was not as romantic as it seems. Its a place full of tourists, and I could smell urine everywhere. Nothing much to be done here, except for taking pictures of one of the most famous building in the world.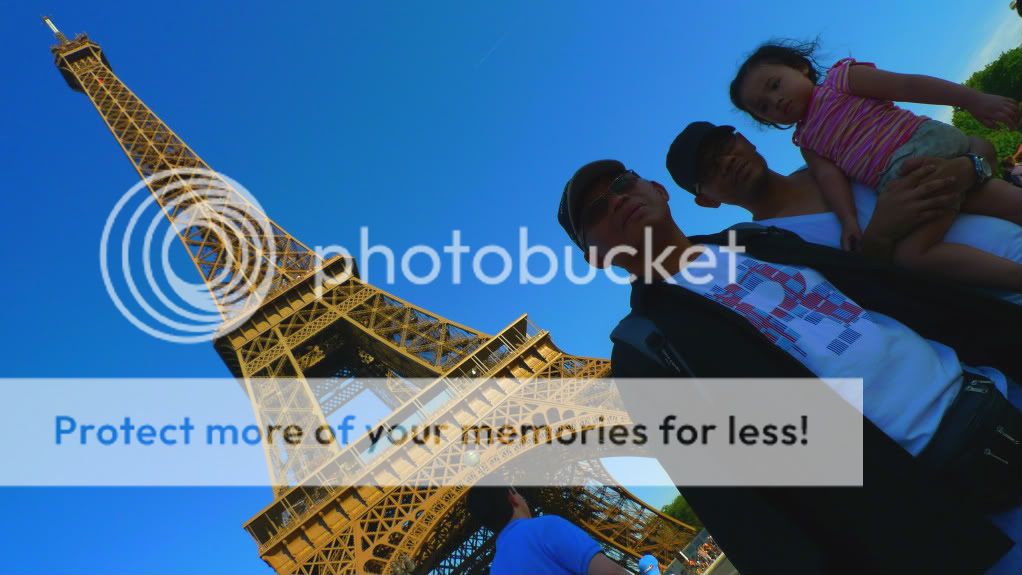 People selling souvenirs along the way. We received the same 10 greetings as we passed by them,
'Selamat Pagi Malaysians. I know Genting Highlands. Come..come '. Thought KLCC is famous?
Sadly, I could not see the Eiffel Tower at night.
Ngobrol ama

peah @ peps
at 11:13 AM

Previous Post:
Accommodation: Hôtel de Bellevue Paris Gare du Nord, Paris
The first place that we visited in Paris was the Monmartre. The mission was to get souvenirs for the short trip. We commuted by Metro from the La Chapelle's station to the Anvers' station and had a quick lunch there at an Arabic restaurant. This was the worst meal that I had in the Europe. However, the restaurant was just next to Monmartre and we were terribly hungry at that time.
After the quick lunch, we then headed towards the Rue de Steinkerque. It is one of the famous alley in Monmartre. Lots and lots of shops selling Paris' souvenirs and its being said that the prices are cheaper here.
If you walked up till the end of the rue, you will reach the Square Louise Michel before the white-domed Basilica of the Sacre Coeur building. We had a ride on the carousel before headed to the Eiffel Tower. If you are art lovers and have ample time to visit Paris, make sure to stroll along Monmartre as you can find artists with great paintings along the way.
Ngobrol ama

peah @ peps
at 10:27 AM

We had a 3D 2N travelling to Paris in 2011. Okay, this is an old story to be told, then. However, just want to share with you guys our short trip experiences there.
We made online booking through booking.com website and was made a month before the trip. Certainly not advisable to do so especially during summer. My regret was not to find a place closer to the Eiffel Tower, as room prices were very high and most were fully booked.
Luckily, there was a place available, which only 5 minutes walking distance to the metro (La Chapelle station). 3 rooms were booked with a price of 100 euro per night (per room). Not bad for a 3-star hotel. It is nearby an arab restaurant. The stay over was not bad at all.
Details:

Rooms/WC are pretty small but cozy.
Breakfast area at the basement

Hotel's lobby
Click thumbnail to enlarge photo.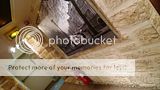 Ngobrol ama

peah @ peps
at 9:30 AM

Notice Board
The original path of Cik Peah's blog is:
comments pasted at
http://peps-hellkitchen.blogspot.sg
will not be seen by the owner.
Thanks for reading and enjoy your blogging day.