We arrived at Jakarta at 9.01 am yesterday. The journey was quite bumpy and the landing was a bit shocking to me. Its either I'm scared of flying or I was having a i-hope-it-doesn't-crash feelings.
Anyhow, right after we came out from the CGK airport, there were men approaching us 'Taksi bang, taksi'. 'bang?'. Guess they knew that we are from Malaysia. We went straight and searched for the 'Bluebird Group' taxi. A Bluebird guy came with a vest written 'Bluebird Group' but escorted us to a 'Silverbird' black old Mercedez cab.
After 1-hour stuck in the Indonesian's Macet (traffic jam), we checked in to Mandarin Oriental, Jakarta. The security check here is good. Any car goes in and out from the building will be inspected. 4-5 men will open the car boot, all doors, the passengers and they are using metal/bomb detector as well. Whatever stuff that you bring must be scanned together with you afterwards. Just like at the airport. I'm seeing this at most of the buildings in Jakarta in fact.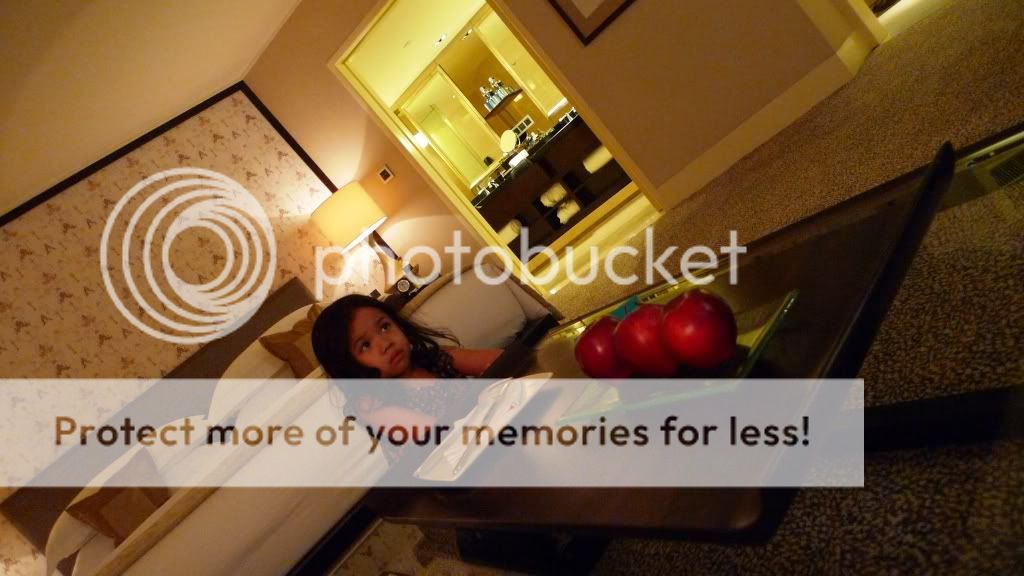 We took half-an-hour break, and then took a cab to go to Kota Tua (Old Batavia). Again, we looked for a Bluebird group cab.
The cost of the trip was Rp 35.000. The cab driver was so friendly and he did a bit of a tourist guide duty by showing us Glodok, Chinatown and gave us a bit of travelling tips in Jakarta. Very nice guy indeed.
Old Batavia is an old town of Jakarta (Pusat niaga lama Jakarta). Once upon a time, it was a prime attraction for traders as the place is so nearby to the Sunda Kelapa port. Since the trading activities shifted to Jakarta, the place was left behind as historical attraction. The dutch-look colonial look appears at most of the buildings. However, sadly to say, the place is left with poor maintenance except for Cafe' Batavia.
All historical buildings are closed by as such the Museum Sejarah Jakarta, Museum Wayang, and Taman Fatahillah
Then we went to the famous Indonesia's Monument - MONAS. This time we took the white cab, Express. The journey cost us Rp 25.000. MONAS is located at the Merdeka Square and the place is big. Bigger than our own Dataran Merdeka.
To view more pictures of us at MONAS, please click:
MONAS
After the long walking to and fro to the Monument, we went to the Thamrin City Mall. Cost of the trip = Rp 15.000. My mother made a very last minute order before our flight. What else, Telekung, of course. We reached there at 4 p.m. Had our lunch, which was a bit pricey to my expectation (Rp 63.000) and we only had 1/2 hour left for the hunting. Most of the shops there closes at 5 pm. I made it through and bought 3 pairs of good quality Telekungs with a total price of Rp 230.00. Not bad. You need to sharpen your bargaining skills here.
This place is huge. My plan was just to go to
Dasar 1 Blok B,C,D,E,F
. I recommend to those who plan to come here please plan your journey or else, you will end up wandering around.